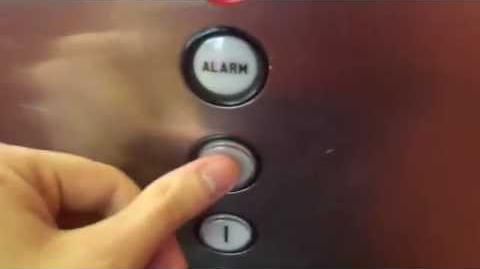 Here is the scenic elevator at Tower Plaza in Colorado Springs, CO.  Tower Plaza is a former office building off of Platte Ave and Circle Dr. 
Elevator Specs
Manufacturer: Dover
Type: Passenger
Number of elevators in bank: 1
Year installed: 1970's
Floors Served: 2 (1,2)
Capacity: 1500 lbs
Drive System: Hydraulic (possibly roped hydraulic)
Additional information
Rating: Poor
Door system: Automatic
Door Safety System: Bumper and electric eye sensor
Hall Floor Indicator: No
Car Floor Indicator Type: Analog
Fixtures: Traditional
Chime or Bell: No
Usage: Public
Special Features: Glass panels on two sides of car.
Current Status: In Service
Filming Stategy
Filming difficulty: Very easy
Ad blocker interference detected!
Wikia is a free-to-use site that makes money from advertising. We have a modified experience for viewers using ad blockers

Wikia is not accessible if you've made further modifications. Remove the custom ad blocker rule(s) and the page will load as expected.